.
ADAM, EVE AND THE DEVIL

TEXT BY ARDI POELS, CURATOR OF THE GROUP EXHIBITION ADAM, EVE AND THE DEVIL, MARRES HOUSE FOR CONTEMPORARY CULTURE, MAASTRICHT, NL.
The work Thin Ice is like a childhood dream in which suddenly you find a diamond on the ground. But in this case, the stone is embedded in the floor,


and proposes a strange permutation - the most expensive natural material is sunk into a floor and can be walked over. Looking for a tension in


materials, the artist Stéphanie Saadé seeks to give them new meaning. For example, the gilded welds on Solid Gold, the flaccid, living rose that


accompanies a radiant artificial rose in Faux-Jumeaux, or the precious porcelain fragments in Accelerated Time. Making history and collective memory


visible, Re-Enactment LB/ Chandelier contrasts contemporary culture's cheap a fast qualities with the richness and traditions of yesteryear.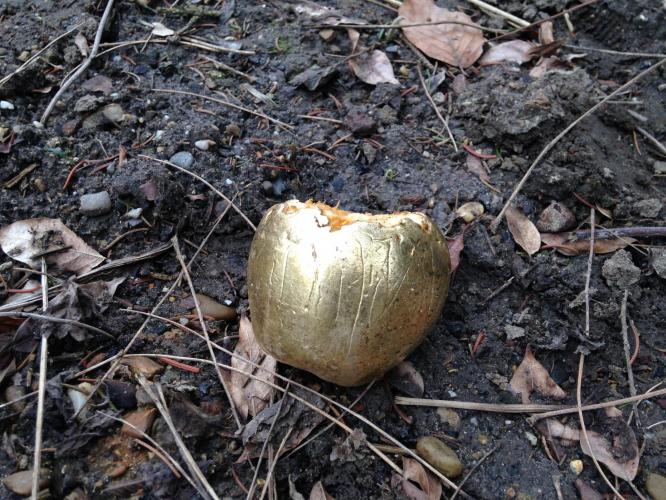 Golden Apple, Stéphanie Saadé, 2014, gold leaf on apple.