----------
A hand-made No Parking sign is reproduced. Despite its complexity, no part of it is decorative or superfluous. It acts as the trace of the reflection and the line of thought of the individual who built it, accordingly to the image of the standard object that he had in mind. All the material used are new. There is no attempt to embellish the object by copying the stains and the traces of time that existed on the original one. 
Re-Enactment CN/ No Parking, 2013, wood, nails, screws, 50x75x100cm.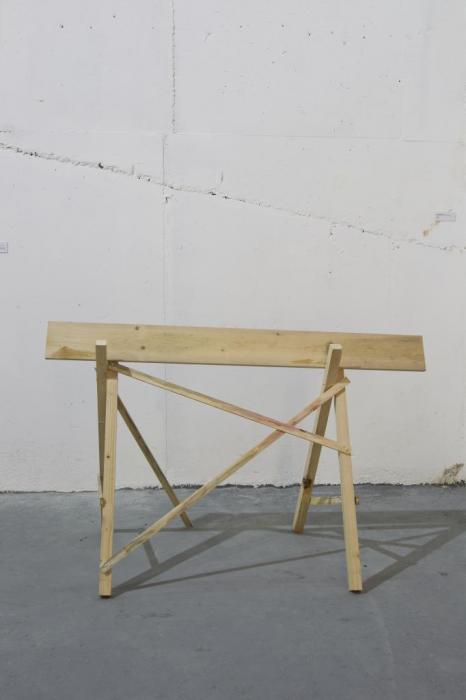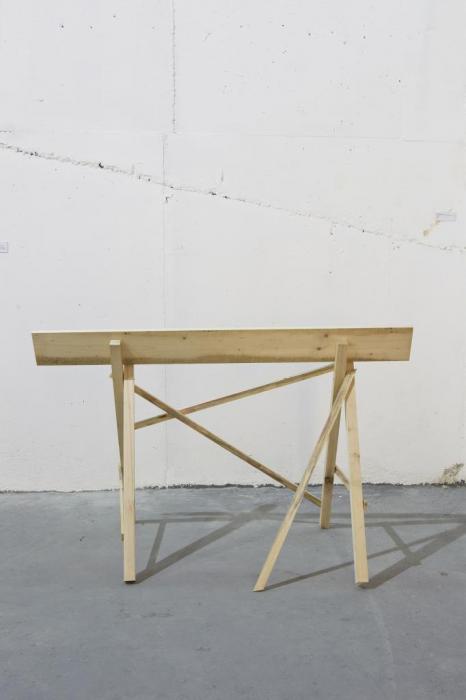 Re-Enactment LB/ No Parking, 2013, chrome structure, 40x50x60 cm.